Chips ahoy! May 15 is National Chocolate Chip Day.

Whether you toss them in brownies, pancakes, muffins or cookies or just scarf them by the handful straight from the bag, these tiny teardrop-shaped morsels will melt away your troubles.

Chocolate chips are popular in cooking and baking, for a wide variety of breads, cakes, and cookies. There is an almost endless number of recipes. They are also used in decorating. Have you ever had chocolate chip pancakes? How about chocolate chips in trail mix? If you've never had these, then you're leading a sheltered life.

Chocolate chips were first used in 1937 by Ruth Graves Wakefield. She used pieces of a chocolate bar in the cookie batter she was baking. Rather than melting as she had expected, the fragments of the bar partially held their shape and had been softened. These chocolate chip cookies were a success and Wakefield's recipe was published in several newspapers in New England after it was introduced. Afterwards, Nestle and Wakefield reached an agreement that allowed Nestle to publish Wakefield's chocolate chip cookie recipe on the back of their bar wrappings. In 1939, Nestle released Nestle Toll House Real Semi-Sweet Chocolate Morsels.

National Chocolate Chip Day can be celebrated by cooking various foods that include chocolate chips. The foods made include cookies, muffins, pancakes, ice cream, brownies, and more. While chocolate chip cookies are a common food chocolate chips are used in, the holiday itself focuses on the chocolate chips themselves, rather than the cookies.



Shop for your

chocolate chip gifts

today!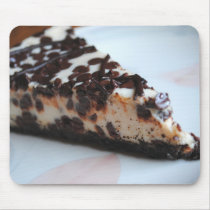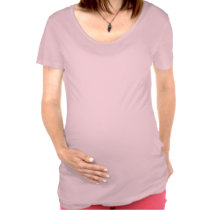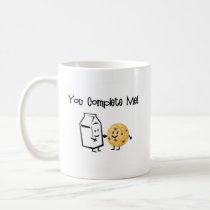 Original NESTLÉ® TOLL HOUSE® Chocolate Chip
Cookies
This famous classic American cookie is a treat no matter what the age or occasion. Enjoy it with a glass of cold milk.
Ingredients
2 1/4

cups all-purpose flour

1

teaspoon baking soda

1

teaspoon salt

1

cup

(2 sticks)

butter, softened

3/4

cup granulated sugar

3/4

cup packed brown sugar

1

teaspoon vanilla extract

2

large eggs

2

cups

(12-oz. pkg.)

NESTLÉ® TOLL HOUSE® Semi-Sweet Chocolate Morsels

1

cup chopped nuts
Directions
PREHEAT oven to 375° F.

COMBINE flour, baking soda and salt in small bowl. Beat butter, granulated sugar, brown sugar and vanilla extract in large mixer bowl until creamy. Add eggs, one at a time, beating well after each addition. Gradually beat in flour mixture. Stir in morsels and nuts. Drop by rounded tablespoon onto ungreased baking sheets.

BAKE for 9 to 11 minutes or until golden brown. Cool on baking sheets for 2 minutes; remove to wire racks to cool completely.

PAN COOKIE VARIATION: Grease 15 x 10-inch jelly-roll pan. Prepare dough as above. Spread into prepared pan. Bake for 20 to 25 minutes or until golden brown. Cool in pan on wire rack. Makes 4 dozen bars.

SLICE AND BAKE COOKIE VARIATION:
PREPARE dough as above. Divide in half; wrap in waxed paper. Refrigerate for 1 hour or until firm. Shape each half into 15-inch log; wrap in wax paper. Refrigerate for 30 minutes.* Preheat oven to 375° F. Cut into 1/2-inch-thick slices; place on ungreased baking sheets. Bake for 8 to 10 minutes or until golden brown. Cool on baking sheets for 2 minutes; remove to wire racks to cool completely. Makes about 5 dozen cookies.

* May be stored in refrigerator for up to 1 week or in freezer for up to 8 weeks.

FOR HIGH ALTITUDE BAKING (5,200 feet): Increase flour to 2 1/2 cups. Add 2 teaspoons water with flour and reduce both granulated sugar and brown sugar to 2/3 cup each. Bake drop cookies for 8 to 10 minutes and pan cookie for 17 to 19 minutes.