National Jelly Bean Day is a time to enjoy gobs and gobs of jelly beans. Sure, they are very popular at Easter. But, they are also enjoyed year round. The flavors are limited only by the imagination of candy makers. If you've never enjoyed the multitude of flavors in a box of gourmet jelly beans, the we suggest you head right out to the store and buy some.
Every April 22nd (otherwise known as Earth Day) millions of jelly bean fans coast to coast celebrate the candy that's not just for Easter anymore.
Jelly bean fun facts
The jelly bean dates back to at least the 1860's -- when jars of the tasty treats were promoted as morale boosters for army troops fighting in the Civil War.
While egg-shaped jelly beans seem like a natural for Easter basket fillers, it wasn't until the 1930's when jelly beans became a permanent part of the Easter tradition.
Although jelly beans were always traditionally made from sugar and artificial flavors, a revolution in jelly bean varieties exploded with the introduction of "Jelly Belly" jelly beans in the 1980's. Made with real fruit juices -- and in flavors such as tangerine, green apple, and very cherry -- Jelly Belly soon became one of the most popular jelly beans in the nation.
Jelly Beans iPhone 5 Case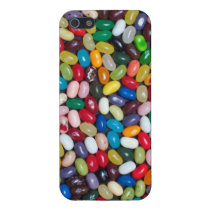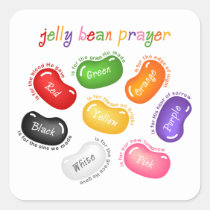 Shop for jelly bean gifts