Halloween is a holiday that screams for a big party and some real scary fun. The shorter days in October allow for more nighttime party hours and the cool weather is comfortable for dressing up in costumes.
Give your Halloween party the personal touch! Personalized Halloween invitations are a wonderful way to set the mood for your party. Choose from 8 sizes and 8 paper types.
Adult Halloween Invitations
Children Themed Invitations
Choose fun postage and labels to mail your invitations.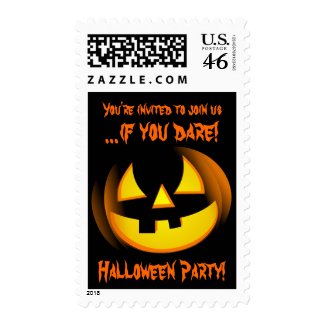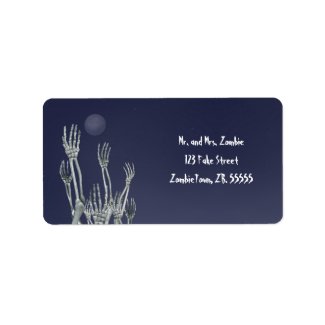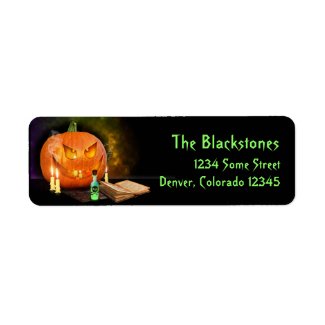 Get Organized for Halloween: Some Spooktacular Tips
Buy Ahead of Time
Pick up Halloween treats at the supermarket now so you're ready for trick-or-treaters and party guest.
Organize Treats into Treat Bags
Spend time before Hallowing, placing an assortment of treats into each treat bag (or plastic baggie.) Every trick-or-treater will then get an equal amount of treats. Also consider the environment. Be green this Halloween while Trick or Treating with a reusable bag to hold all of those treats.
Organize a Halloween Party
If you plan to have a Halloween party at your house, plan for the party ahead of time. Make a list of everything you plan to do, and everyone you wish to invite. Be sure to get the invitations out early. Begin preparing meals and baking before October 31st.
Get Ready for Parties You're Attending
If you already have plans to go to a Halloween party elsewhere, determine what you'll need to bring to the party. Will you need to bring food? Find out what dish you'll be bringing, and determine if it can be prepared ahead of time. Need a costume? Begin making one now, or be sure to hit the costume shops early, while you still have time. Don't want to wear a costume. Not to worry. Pick from a wide variety of T-Shirts, Shoes, Ties, Hats and Buttons.
Send Out Halloween Greetings
Halloween is a great time of year to keep in touch with family and friends. Send Halloween greetings in the mail.
Enjoy the Season
Go outdoors and enjoy the fall foliage. Take a walk in the brisk air. Enjoy your neighbors' Halloween decorations around town. Take some photos for your memory book. After all, this holiday doesn't linger after October 31st - you'll be heading right into the holiday season!
BUT if this is not your favorite time of the year then you can also let that be known with a wide variety of Anti-Halloween products as well!